Emerald Holding Acquires MJBiz for $120 Million
In a press release sent out today, Emerald Holding, Inc. announced they have completed their acquisition of MJBiz for $120 million.
Emerald Holding, Inc. is a large, publicly traded business-to-business events producer and content conglomerate with a number of publications and events in industries like design, equipment, retail, safety & security and technology. Founded in 2013, the company has become a leading operator of B2B trade shows in the US, with their largest shareholder being the Toronto-based investment group called Onex Corporation.

MJBiz, founded in 2011, is known in the cannabis industry for their content platform, MJBizDaily, as well as the world's largest cannabis trade show, MJBizCon.
As part of the agreement to acquire MJBiz, Emerald Holding will retain senior management in the company for day-to-day operations. The agreement also includes the potential for future payments, depending on the company's performance through the end of this year.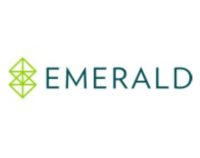 Hervé Sedky, President and CEO of Emerald Holding, says they have been big fans of the MJBiz brand for a long time. "We have long admired MJBiz's sterling reputation for being the most trusted event and content producer serving the business side of the cannabis and hemp industries and their respective participants," says Sedky. "This is a transformational acquisition for Emerald as it represents an important next step in the implementation of our strategic initiatives and underscores our commitment to evolve and grow our customers' businesses 365 days a year."
The two founders of MJBiz, Cassandra Farrington and Anne Holland, will stay on with the company in a consulting capacity. According to Farrington, who is also chair of the MJBiz Board, says they went with Emerald because they value the company's uniqueness. "Our organization has experienced massive growth since its inception, initially as a how-to resource to help dispensary owners run their businesses better, into our position today as the leading commercial resource for the cannabis sector," says Farrington. "Integrating with a larger organization provides the additional resources and channels to unlock the next phase of MJBiz's growth and is the right next step in our evolution as a business."
The post Emerald Holding Acquires MJBiz for $120 Million appeared first on Cannabis Industry Journal.


#CBD #Hemp

January 4, 2022 4:25 pm